If you have followed me for any length of time, you know that one of the most frequent issues my coaching clients face is achieving more with an already full schedule. No matter how talented, experienced or focused you are, you have only 168 hours in a week to get everything done! Solutions can include delegating, understanding how you use your time, and understanding that your goals can change over time.
And here's the "new attitude"… these solutions must fit YOUR unique blueprint. No cookie cutter approaches here!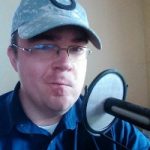 One of the perks of my business is meeting people with a similar mindset. That is certainly the case with my meeting J.C. Preston, founder of New Inceptions. An entrepreneur and former coach himself, J.C.'s goal is to connect people and ideas by providing resources focused on improving self awareness, mindset, relationships, overall fitness, and personal branding. Just as I do, he wants to help people move from being stuck in a job they dread going to, to becoming a business leader and expert in an industry they're passionate about AND living a life they're proud of. Now that's an attitude I can get behind!
So, when J.C. invited me to be a guest on his podcast Angles of LAttitude, I jumped at the chance. We discussed ways my clients have achieved more in their lives – more success, more happiness, more productivity, more ease.
Key takeway: Make important decisions of how you spend your time and what you wish to achieve based on facts, not emotion. Emotion may feel like success in the moment, but facts will carry you toward your goal.
Listen to our conversation and please comment with your thoughts!