I was invited to share the reasons I blog for the awesome Delia Rusu at BlogFormatting.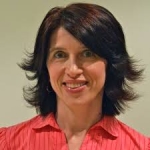 Delia helps women bloggers stay in their comfort zones.  She helps you make your blog posts easy to read and more engaging visually! Delia takes your blog from dull to sparkle, so that you can stay in your genius zone, focusing solely on writing your blog.
Did I mention she is fabulous, knowledgeable, and wonderful?
If you are wondering how I answered the questions . . .
When did you start blogging and what prompted you to do so?
Why do you blog? What is your blog purpose?
 How do you come up with blogging ideas?
What is your biggest blogging struggle?
If you were to start all over, what mistakes would you avoid?
Then, please, stop on over to Delia's blog!
Why do you blog?  Why do you read blogs?  What would you like to see more of on my blog?