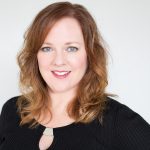 Recently I had the privilege of having a conversation with the fabulous Meredith Liepelt of Rich Life Marketing, to answer some questions presented by her listeners and clients. I shared my experience and my clients' experiences with how to increase capacity and achieve more, but without giving up "me time." Meredith works with people who accomplish a lot and have high aspirations for themselves and their businesses; when we met, collaboration was an obvious choice!
Specifically, in our chat I shared …
A simple way to increase the effectiveness of how to delegate. (Tip: Do only tasks in your area of genius, and delegate the rest.)
How to unhook from well-known time management advice that not only doesn't serve, but adds to guilt. (Tip: An effective system is NOT about more effort and willpower!)
A 4-word sentence that can clarify everyone's personal answer to: "How can it feel like I'm just spending the day putting out fires?" (Tip: Is it really YOUR fire you're putting out?)
But wait… there's more!
Here's an opportunity to ask your own "burning questions"!
If you're frustrated by this work/life struggle and want to know how to achieve even more in your business without giving up the opportunity to enjoy the holiday season, I have a gift for you!
Join me at either
10 am Eastern / 9 am Central / 7 am Pacific
or
2 pm Eastern / 1 pm Central /  11 am Pacific
for a free Q&A call!
You must register to attend, and you must attend live as there will be no replay. (After all, this is all about your opportunity to pick my brain!)