Coaching with Lisa
What Positive Change Do You Want To Focus On Today?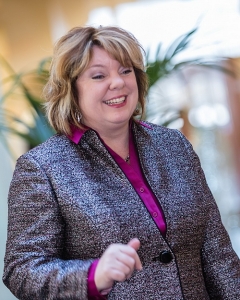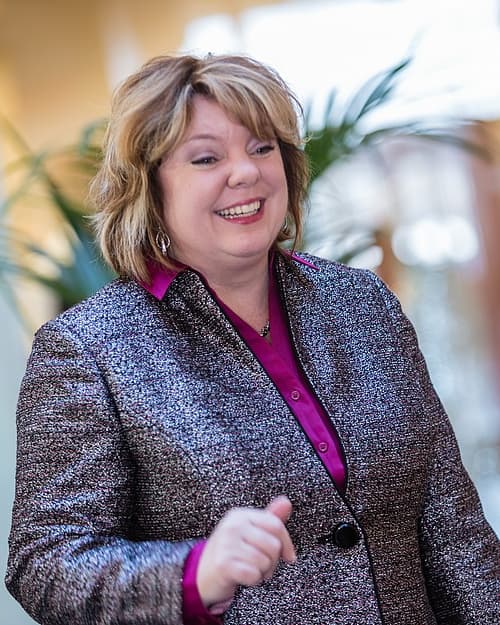 Are you frustrated by a  lack of progress towards your big goals at the end of the day?  
You are focused, successful and high achieving.  Yet, does the "big success" seem just out of reach?
Are you overcommitted?
You are successful, so you are asked to contribute to many activities.  Your life feels overly "full".  When do you find time to work on your priorities?
What you need is to upgrade your  strategies so you can feel a sense of accomplishment each day.  So you can accomplish your goals – without giving up your nights and weekends.
With one-on-one coaching, you will create your unique Capacity Blue Print.  You CAN do more with less.
Yes – you read that correctly!  Your Unique Capacity Blue Print!  You may have tried programs and coaching like this before – however, if you weren't clear on your goals and didn't create a strategy based on your strengths, how could you expect to be successful?
It is time to break through the barriers and find solutions to move you forward living a life where every day is rewarding, productive and fun!
Ready to move forward?  Let's Strategize!
 "I started my business after a long corporate career managing teams of people.  Suddenly, I was a one-woman-show and everything was on my plate and the growth was overwhelming. I was struggling to find the time for the work that was truly important to the future of my business. Lisa was my lifeline. She helped me think differently about how to balance both the time I have available in my week and the work that must get done.  As a result, I have finally been able to accomplish some critical deliverables that will keep my business moving forward and thriving and I have a system for maintaining that discipline going forward."

Carol Peter, CPDT-KA, Cold Nose Companions, LLC Dog Training
Project – DONE!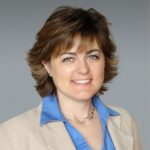 "I chose Lisa to help me create a plan to complete a detailed project that I had been dragging my feet for YEARS.  The project wasn't super complicated, I just couldn't seem to find the time in my overcommitted schedule to work on it.  This dreaded project is complete – saving my business thousands of dollars each year.  I love her approach because through the process, she helped me understand how to recognize my own specific needs and strenghts and how to continue to make tweaks to maintain my energy, focus and most importantly, my big goals." Liz Radivoyevitch, Owner, RAD Graphics, Inc.
Spend more time with family and less working your business!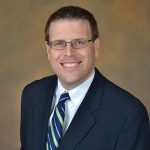 "Lisa has changed my life, both professionally and personally. I've been able to get control of my day in a way that's allowed me to spend more quality time with my family and provide better service to my clients. Prior to meeting Lisa I didn't have the time to plan and, as a result, lived in constant fire fighting mode. I tried many techniques and tools but had not enlisted the services of a professional to help me. Lisa's approach is flexible enough to find the tools and techniques that work for me and fit my personality. As a result, I've been able to accomplish more in less time, get out of fire fighting mode, and carefully plan my time in advance so I can get home to have dinner with my family each night."  Bill Sorenson, Heritage Capital Group 
What exactly is coaching?
Coaching is a partnership.  My role as your coach is to support and empower you as you strive to create new habits and make changes.  As your coach, I won't "tell you what to do".  Because "doing things" isn't the answer!  You are reading this page because you're tired of "just doing things".  You want results!  (Take a peek at some of your coaching options.)
As a Certified Organizer Coach, I specialize in designing systems that help you increase your capacity. I help you explore your values, goals, and dreams and determine the best way to move forward to create a life that fits.  "One-size-fits-all" really fits no one.  In a coaching relationship, we explore the solutions that fit you!
Coaching is for you if . . .
You feel like you are capable of achieving more in your life, you just aren't sure what or how.  (Spinning your wheels sure is frustrating!)

You tried to make a change before, but you struggled to implement the action steps fully.  (The first couple of weeks were great, but then life got in the way . . .)

You  want to identify your driving values, goals, and priorities.  What is important to you – and why does it matter?  (If you don't know this . . . what's the point anyway?!)

You are energized to learn to use your strengths, values, and personality to create solutions that fit YOU.  Because, really, how could anything else work?

You want to have a Week You Can Be Proud Of.  It is possible to spend quality time with your family, enjoy activities that fulfill you, and run a successful business.  Learn to create a schedule that SCREAMS "balance"!
A Foundation is Built
As a new business owner and the only employee of LOCLE Box, I found myself amid multiple tasks that needed my attention every single day. In the chaos of me believing that everything was a priority, I was easily overwhelmed. Lisa took me through the steps to discover how to prioritize and make the best use of my time and energy and helped me learn how to work through the weeds myself. She taught me how to be aware of how I was spending my time and how to be more efficient and effective every day. Lisa gave me a foundation early in my business that has helped prepare me for a successful business venture.
Deby Lexow, Owner LOCLE Box
What you can expect from me . . . .
Someone who can draw from experience in the fields of capacity building, education, and coaching.  You are able to feel confident that you are learning the most up-to-date practices, and in an environment where you feel safe to share your success and challenges.

Someone to offer a new perspective on challenges and opportunities.  You've been stuck before – sometimes you are just too close to the problem.  A coach can offer a new idea or phrase your challenge in a new way – to allow you to have a break through. 

Someone who is dedicated to your success – our time together is as high a priority to me as to you.

Someone who will hold you accountable to act from your highest self, even when you may not feel that way.  Having someone kind AND firm in your corner is invaluable.  Together we'll develop new habits that achieve results.

Someone who will be kind, patient, and non-judgmental with your progress so that you know you have a safe place to express where you are.
Important . . . working with me is NOT for everyone.
It's important to realize that when we work together – we will work! In order to achieve results, you must be ready to create new habits. It won't be easy. It will often be frustrating. But the rewards will be phenomenal.  If you are not sure if you are ready to work to move to the next level in your business or life – then personal one-on-one coaching probably isn't the correct fit for you right now. You may want to start with one of the Virtual Programs until you are fully committed to making a change.
My passion is working with you to create the actions and strategies that make you a success and get you results. We won't be a good fit if you are not willing to grow, change and take action.
Ready to take action?  Let's Strategize!
To see if we are a good fit – schedule a "Discovery Strategy Session."  This is a complementary session where we discuss your goals and dreams and decide if we both want to work together.
FAQ
"How Long Will the Discovery Session Last?"
The complimentary, no-obligation session usually last between 30 – 60 minutes depending on the speed in which we cover the questions on the Strategy Session Intake Form.
"What qualifies you to call yourself a coach"?
You are smart to ask that question.  I am a Certified Organizer Coach from the Institute of Applied Coaching and a graduate of the Coach Approach for Organizers program and have completed approximately 100 hours of coach-specific training.  In addition, I hold an ACC certification from International Coach Federation.
"Where Do We Start?"
Fill out this form.
"What is My Investment When I Work with You?"
I customize my programs to fit my clients' needs, so to figure out your investment we will need to have a conversation (another reason to schedule a Discovery Strategy Session . Plus, we both need to decide that working together is a good idea. If we ARE an excellent fit, we will figure out your investment level. I offer different levels of service, as well as payment plans.