Do you really, REALLY want to move to the next level of your business, but are overwhelmed by your day-to-day living?
Imagine waking up every day with a clear path of which tasks you need to choose to accomplish your goals.
Does this sound familiar?
You feel like you are spinning your wheels. You are busy, busy, busy all day long, yet you feel as if you are no closer to accomplishing your goals. You feel so overworked, tired, and confused. You start to wonder – "Why did I choose this business anyway? Life was so much easier when I was doing ____."
You decide to turn over a new leaf and write out an awesome to-do list …
… only to realize you can't find it in the morning. Or worse, you can find it, but by the end of the day you realize you didn't accomplish one task on it – forcing you to rewrite your to-do list (AGAIN!) – hoping to accomplish at least one task tomorrow.
You find your attention pulled in 20 directions at once – phone calls, emails, co-workers, kids. The next thing you know, it is noon and all you have accomplished is answering email. You feel so out of balance, out of control, and frustrated.
You look at your seemingly endless to-do list and are paralyzed by attempting to choose which task to start. So you decide to reorganize your desk drawers.
You know to get to the next level in your business you need to step-up your game, but how do you do you know what to do next?
You cancel plans with your family so you can finish up "just one more thing" in your office. You love the flexibility of working your business, yet you find that you are spending less and less time with your family and more and more time in your business – trying so hard to get to a place where you can spend less time. Spending less time with family and friends isn't why you started your business!
You think "if I could just get caught up" then everything would be ok.
You have so many ideas in your head; you just don't know which one to do first.
Should you book new appointments, check on your team, create your newsletter, post on Facebook . . .? The list is literally endless!
I have great news for you! You ARE in the right place right now!
Hi, I am Lisa Crilley Mallis, the time strategy visionary.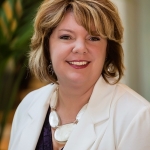 In over ten years of working with overwhelmed professionals, I realize how quickly your day can run out-of-control. I've been where you are – trying to balance family, running a business, and taking some "me time". I've created plans to succeed, only to run out-of-time day after day before I could implement them. And – I considered myself pretty organized! Then one day I told myself "STOP! Figure out what is most important. Then do it!" That's when the Time Finder System was born. (OK – it wasn't exactly born . . . a lot of thought, research, trial and error happened first . . . then it was born!)
'Lisa has genuine and compassionate concern for others, as well as deep-rooted common sense'
"I can heartily attest to Lisa's genuine and compassionate concern for others, as well as her deep-ro
oted common sense about life. I saw her remain always open and welcoming to others, and at the same time maintain a vital, poised and professional presence that inspired many of her clients to succeed in areas they had previously failed. Lisa keeps others' confidences, and earned the trust of all those with whom she came in contact. She is both honest and straightforward, able to voice her opinion when asked, but always considerate of the other person. Lisa is a valuable resource, both personally and professionally."– Julie Ketterer, Shaker Heights, OH
It isn't enough to read the newest and most popular books on time management. You need to have a clear path on where you want to go – then you need to know which techniques to implement, how to implement them, and how to adjust them to fit your lifestyle. Saving 2 hours a week doesn't matter if you aren't clear on what you want to do with your time. I've done the research for you – now you can reap the results! (Really, who has time to read all those books?!)
Imagine this new reality . . .
You walk into your office and have a clear plan of what task to complete first. The time that you have dedicated as work time is productive and stress free.

You are able to work uninterrupted on high value tasks pushing you closer and closer to achieving your goal of moving to the next level in your business. You have a clear plan for success – and you feel confident while implementing it.

You are able to structure your day so you have time for family and friends – not just work, work, work. You are able to attend your son's soccer game, spend time with your kids during Spring Break, have date night with significant other – and not feel guilty that you "should be working".

The "overwhelmed" feeling is gone – allowing you to focus and "enjoy the journey". You wake up energized and excited about the next steps in your business, enjoying each challenge you face.

When your work hours are over, you are able to shut the door to your office confident that calls, paperwork, and deadlines are under control. Nothing is falling through the cracks!
If you want to move forward in your business, it's VITAL that you get your systems, structures, and time management under control. This is one area where a hit or miss approach just isn't effective.
Sure, you can decide to delegate, but what if you forget to follow-up and the project is incomplete?
Or, you create a customer service system to increase income, but if you also don't create a system to follow-up with your team members and your retention rate will be low, thus negatively impacting your bottom line.
You need the Time Finder System to pull together all the pieces.
You're about to get my ENTIRE, PROVEN system on creating structure and consistency in your business through AWESOME time management strategies
"The Time Finder System"
You're about to learn my clear, PROVEN, 6-STEP plan which teaches you EXACTLY how to make the most of your time, so you can start to live the life you design – FAST.
Whether you're a newbie at time management or an organized and experienced business person, you'll discover strategies and techniques designed to help you create a productive day again and again. All you need to do is follow my paint-by-numbers system to see these results in YOUR business.
This is ALL NEW and UPDATED. After all, you already know things need to change. What used to work for you doesn't now. That's why you need the Time Finder System so you can start working NOW.
Here's just a SAMPLING of what you'll discover when you dig into this system:
1. How to Align Your Tasks and Values so You Can Live the Life of Your Dreams
In this module:
You'll start to identify your driving values, goals, and priorities. What is important to you – and why does it matter?

Begin to build awareness around how you are currently spending your time. What do you do every day? How much time do you REALLY spend answering email?

Learn strategies and techniques to start to bring your values and tasks together to build the life of your dreams. Are you actually spending time in the areas that matter to you?
2. My 3 D's to Time Management for Clearing Time in Your Calendar
How many times have you tried to work on a big project only to realize you just can't find the time to complete it?
My exact strategies for following the 3 D's of Time Management – Delete, Delegate, and Do!

Two simple questions to ask yourself before you begin any task. How will you know if it's really worth your time?

My paint-by-numbers system to delegate effectively. I've heard it – "By the time I teach someone to do this, I could have just done it myself!" It doesn't need to be this way!
3. You've Aligned Your Tasks and Values, Delegated and Deleted Unnecessary Tasks, Now it's Time to Overcome Distractions and Procrastination
How often do you feel as if you are chasing the next shiny object? One task leads to the next which leads to the next which leads to the next – which is not even close to the task you identified as most important.
In this module you'll learn:
Easy to implement 3 step system for eliminating distractions . . . phone calls, emails, people, computers . . .

Exceptional procrastination busting techniques. Does busy-ness really equal business? Learn to tell the difference – and then attack the challenges head on!
"My income has increased by 400% . . ."
"I was having success in my Mary Kay business, leading a decent sized team, sharing the products with a large amount of women, but was so overwhelmed with all that I needed to do and was so unorganized that I just couldn't reach that next level. I wanted to become a Mary Kay Independent Sales Director, but just couldn't move through the "overwhelming part". Then Lisa and the Time Finder System came into my life. I'm actually spending more time with my family and in 6 months became an Independent Mary Kay Sales Director, a goal I have been working towards for 8 years. My income has increased by 400%. Why wouldn't you try the Time Finder System?" — Melisa Jung, Mary Kay Independent Sales Director, www.marykay.com/mjung1
4. How to Choose Tasks with a Purpose – Your Individualized Prioritizing System to Success
It doesn't matter how much time you were able to create (through deleting, delegating and overcoming distractions) in your day to work on your goals – if you don't know your next steps. How do you prioritize the endless list of tasks and activities? You know the feeling – you have 16 hours of "stuff" but only 4 hours left in the day!
In this module you will learn:
How to identify your number one priority in 10 seconds or less. No more staring at a HUGE to-do list paralyzed by the indecision of which to choose first.

The secret of getting the biggest bang for your buck when it comes to time. Learn to spend your time on the activities that create the biggest difference in your life!
5. The Most Effective Calendar Strategies that Even a Super Busy Person Can Use
How often do you say,
"It's noon and I haven't even started to on my to-do list!"
or "No matter how hard I try – I'm always 10 minutes late!"
How great would it feel to arrive early for appointments instead of rushing out the door?
Now is the time to:
Plan and Implement a Perfect Day. No more trying to schedule your day, but finding that you are always a step (or two) behind?

Have a Week You Can Be Proud Of. It is possible to spend quality time with your family, enjoy activities that fulfill you, and run a successful business. Learn to create a schedule that SCREAMS "balance"!
6. It's Time To Stop Reinventing the Wheel and Start Creating Innovative and Useable Systems and Checklists
Do you forget items when you arrive at a sales appointment? Every time you pack for a business conference do you wrack your brain on what to bring? Has your business grown and the systems you once had in place no longer work?
In this call you will learn how to:
Save time (and brain power) each time you do a recurring activity.

Have the confidence that you have everything you need each time you go to an appointment.

Build systems to ensure potential customers aren't falling through the cracks so that you can increase your income.
So now you may be wondering, "Lisa, how EXACTLY are you going to teach me to…"
Align my tasks and values

Clear time in my calendar

Overcome distractions and procrastination

Prioritize tasks

Effectively use my calendar

And Create Innovative Systems

…All while being super busy now!?
Great question!
Here's my answer…
I've designed this training to go much deeper than a workbook or "one-size-fits-all" program that gets you all excited with tons of information, but then leaves you alone while you struggle to implement the techniques. Sorry, that approach is not consistent with MY values.
I'm going to be with you step by step by step by step. I want you to design and live the life of your dreams through effective time management strategies. Anything less than my 100% commitment to you isn't worth your investment here.
Here are the SPECIFICS of how we're going to do this (I say we – because we are in this together!):
Recordings of each module. You can listen (and relisten) at your convenience from your home, office, or car.  I recommend listening to one of these modules each week.

Weekly action guides that help you implement the strategies and techniques discussed in the recording immediately. You will have the step-by-step actions you need to start making immediate changes.

An invitation to join our exclusive online forum. Here your specific time challenges and questions can be answered. You don't need to wonder if you are on the right track – just ask! Plus, if you run into an obstacle trying to implement some of the new techniques – you have the support of me and the entire group to help figure it out.
But that's not all. My goal is to give you everything you need to create a life that is consistent with your values and goals. So that's why I've also included these two very special bonus modules:
Bonus Recording #1:
How to Regain Control of Your Paper and Email Without Dumping it All in the Trash and Starting Over
Is this your reality?
Has e-mail hijacked your life and business – with 4000+ emails in your inbox?

Do you find that you lose hours of productive time searching for information on your computer?

Have you forgotten what color the carpet is due to the piles of papers on your floor, on the desk, in your car?

Is your computer a black hole of folders and files, causing you to search endlessly when you need one of them?
Stop the madness – clutter free environment is possible to achieve and maintain. This special bonus recording will show you how.
Bonus Recording #2:
The Myth of "No Matter What – I Just Won't Have Enough Time". What Everyone Ought to Know about Successful Project Planning.
How many multi-step projects do you have on your radar?
Maybe you want to redo some marketing materials or
create a new training system for your team members or
plan a first rate dream vacation to Hawaii or learn to ballroom dance or . . .
All you need to know about implementing multi-step projects will be revealed in this bonus call.
"The techniques were easy to understand and implement!"
"I was so overwhelmed! I was facing challenges in so many areas of my business and home life – inconsistent time management strategies, overdue items, a lack of proper planning, and an office that I struggled to work in due to a lot of papers and unfinished projects. Lisa's techniques were easy to understand and I was able to implement them immediately. She listened to my concerns and worked with me to create systems that work! Now, I have a consistent planning time and can utilize my calendar helping me to balance my Macaroni Kid business and my family and still complete multi-step projects (my office!!). Working with a plan allows me to spend more time with my family, less time working in my business, and still have time to sleep!" –Vicki Lock Hiney, Macaroni Kid North Akron, Usborne Books & More
Here's What You Get When You Invest in the Time Finders System.
That's right – by investing in the Time Finders System you will never have that out-of-control, overwhelmed feeling of spinning your wheels again. You will be able to pick the right action step at the right time to help you achieve your goals.
You will receive:
6 forty-five minute action packed modules

Participation in the support forum

Action guides that go with each call
Plus you will receive:
Bonus Recording #1 – How to Regain Control of Your Paper and Email Without Dumping it All in the Trash and Starting Over

Bonus Recording #2 – The Myth of "No Matter What – I Just Won't Have Enough Time". What Everyone Ought to Know about Successful Project Planning.
So now you're probably wondering, "What's this going to cost me?"
The recordings alone are worth over $600. Then, when you factor in the online support, action guides and additional bonuses you can easily add another $600. Conservatively, this program is valued at over $1000.
Your investment to participate is $297.
How can you lose? (Unless you DON'T sign up and continue to struggle balancing your business, family, and life.)
Plus – you are covered by my guarantee.
My Guarantee!
I really believe that you will have numerous breakthroughs while participating in this program. I have selected really great information to share, and action steps that can be implemented immediately. That being said, if you implement the strategies and tactics and don't see results, you can receive a full refund within 30 days after purchase.
Yes Lisa! I'm ready to start living the life I want!
For just $297 I understand I'm getting:
Lisa's complete Time Finder System of 6 Audio Downloads ($600 value by itself!)

I also get access to Lisa's Exclusive Online Support Forum (priceless)

Action guides that go with each call
Plus you will receive:
Bonus Recording #1 – How to Regain Control of Your Paper and Email Without Dumping it All in the Trash and Starting Over

Bonus Recording #2 – The Myth of "No Matter What – I Just Won't Have Enough Time". What Everyone Ought to Know about Successful Project Planning.
Great news, you can start implementing immediately, as this is a digital product and will be available to download upon payment.
P.S. It's important that I'm honest with you. Though I would love to have you as a participant in this program, if you aren't ready to invest the time to change your life, this program isn't for you. What is most important to me is that you MAKE A DECISION before you jump off this page. Please don't let this be one more thing you need to "think about." (A bonus time management tip – if it takes 2 minutes or less, do it immediately!) Nothing will keep you from your dreams faster than delaying decisions. So, YES or NO, trust and move forward. If YES, invest in yourself today!
EVERY EFFORT HAS BEEN MADE TO ACCURATELY REPRESENT THIS PRODUCT AND IT'S POTENTIAL. THERE IS NO GUARANTEE THAT YOU WILL EARN ANY MONEY USING THE TECHNIQUES AND IDEAS IN THESE MATERIALS. EXAMPLES IN THESE MATERIALS ARE NOT TO BE INTERPRETED AS A PROMISE OR GUARANTEE OF EARNINGS. EARNING POTENTIAL IS ENTIRELY DEPENDENT ON THE PERSON USING OUR PRODUCT, IDEAS AND TECHNIQUES. WE DO NOT PURPORT THIS AS A "GET RICH SCHEME." ANY CLAIMS MADE OF ACTUAL EARNINGS OR EXAMPLES OF ACTUAL RESULTS CAN BE VERIFIED UPON REQUEST. YOUR LEVEL OF SUCCESS IN ATTAINING THE RESULTS CLAIMED IN OUR MATERIALS DEPENDS ON THE TIME YOU DEVOTE TO THE KNOWLEDGE AND VARIOUS SKILLS. SINCE THESE FACTORS DIFFER ACCORDING TO INDIVIDUALS, WE CANNOT GUARANTEE YOUR SUCCESS OR INCOME LEVEL. NOR ARE WE RESPONSIBLE FOR ANY OF YOUR ACTIONS.