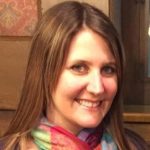 Time to Spare!!
Lisa's model of continuous check points over several months really helps build habits instead of just learning techniques and never implementing them. The week before I went on vacation, I had a meltdown during lunch because I was so overwhelmed about what I had to do before leaving. Then Lisa's voice popped in my head…take a half an hour to plan out your tasks. So I sat down, scheduled out when I would do what, and got everything accomplished with time to spare!
– Brianna Schultz, Vice President, Workforce Development, WIRE-Net and GLWN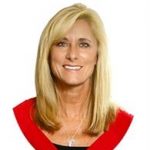 A Plan for Exactly What to Do!
I'm involved with a lot of activities – I'm a Realtor, wife, mother, and active with multiple committees and organizations – and I love every minute of the time I spend in these activities. However, sometimes I felt like I was a little all over the place. I knew I could do an even better job in all areas of my life if I could focus a bit better and create a usable system and process. Now, I know exactly what I need to do so I feel less stressed and at ease throughout the day. 
– Ann Blair, 2017 Lake and Geauga Area Association Realtor of the Year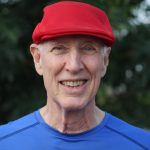 From a six day work week to four!
Lisa very quickly took me from a six-day work week to 4 days, and increased my productivity at the same time. That only took a few weeks, and now, thanks to regularly scheduled, ongoing sessions with Lisa, I'm consistently staying on track. I highly recommend Lisa's coaching services to anyone who wants to have a more productive and peaceful life!
– Hugh Liddle, Red Cap Sales Coaching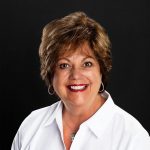 Out of the weeds and into success!
I found myself amid multiple tasks that needed my attention every single day. In the chaos of me believing that everything was a priority, I was easily overwhelmed. Lisa took me through the steps to discover how to prioritize and make the best use of my time and energy and helped me learn how to work through the weeds myself. Lisa gave me a foundation that has helped prepare me for a successful business.
Deby Lexow, Owner, LOCLE Box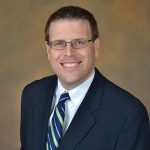 More time with family, less time working!
Lisa has changed my life, both professionally and personally. I've been able to get control of my day in a way that's allowed me to spend more quality time with my family and provide better service to my clients. Prior to meeting Lisa I didn't have the time to plan and, as a result, lived in constant fire fighting mode. I tried many techniques and tools but had not enlisted the services of a professional to help me. Lisa's approach is flexible enough to find the tools and techniques that work for me and fit my personality. As a result, I've been able to accomplish more in less time, get out of fire fighting mode, and carefully plan my time in advance so I can get home to have dinner with my family each night.
Bill Sorenson, Heritage Capital Group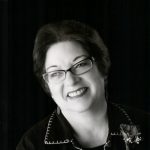 Back on Track!
I was feeling a bit overwhelmed at work, however my habits have completely changed now because now I can easily get back on track.
– Marcia Bakst, Multi Media Account Manager at MediaNews Group
Business growth!
Freia Ramsey, owner of Integral Life Center, is delighted with the results of her coaching with Lisa.
Moving forward and thriving!
I was struggling to find the time for the work that was truly important to the future of my business. Lisa was my lifeline. She helped me think differently about how to balance both the time I have available in my week and the work that must get done.  As a result, I have finally been able to accomplish some critical deliverables that will keep my business moving forward and thriving and I have a system for maintaining that discipline going forward.
Carol Peter, CPDT-KA, Cold Nose Companions, LLC Dog Training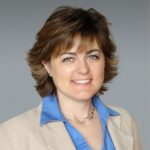 Project – DONE!
I chose Lisa to help me create a plan to complete a detailed project that I had been dragging my feet for YEARS.  The project wasn't super complicated, I just couldn't seem to find the time in my over-committed schedule to work on it.  This dreaded project is complete – saving my business thousands of dollars each year.  I love Lisa's approach because through the process, she helped me understand how to recognize my own specific needs and strengths and how to continue to make tweaks to maintain my energy, focus and most importantly, my big goals.
Liz Radivoyevitch, Owner, RAD Graphics, Inc.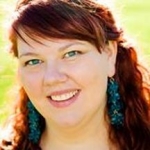 Income doubled!
I have doubled my income since I began working with Lisa. It feels wonderful! The work-free Friday is also totally wonderful, and surprising. I am beginning to plan for my future in a new way and Lisa has helped me rise to this new level.
– Amanda Fewell, Leadership Coach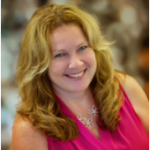 Distraction-free and successful!
I now have a plan for each day that keeps me on task and achieving my goals to build my business. Yes, relief!!
– Eileen Adkins, 'Leen on Me Organizing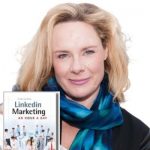 From over-scheduled to an extra day!
There's only one word of advice I would give when it comes to Lisa Crilley Mallis – invest. Invest in your time, invest in your business, invest in your future, invest in your sanity, invest in your life! Lisa was able to take me from an overly scheduled calendar and complete overwhelm to being able to take an extra day off – without adding additional work hours to my working days! You get to a point in your career where your time is so much more valuable  – and what would you do with an extra day? Every week?
Never mind the decreased stress due to a serious reduction in overwhelm. All I know is that it was most definitely worth the investment to get my time and my sanity back with Lisa!
– Viveka von Rosen, Chief Visibility Officer & Co-founder, Vengreso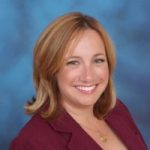 New business is flowing!
I was exhausted and not at all happy with how I was spending my time while working in my business. I feel like my energy has now been freed up to allow new business to flow. I am signing better business and they are better screened clients as a result of the systems Lisa and I have created. 
I could not grow my business without a coach or two.  I am a good lawyer and now I'm an even better business owner.  I have learned so much about time management and making my business work for me rather than the opposite.
– Rachel Kabb-Effron, Kabb Elder Law and Care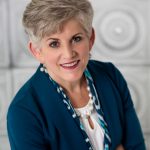 Maximizing the use of time!
Lisa is a top-notch coach. Keeping her clients' best interests in mind, she moves them gently but firmly into a habit of maximizing the use of time throughout the day. Working with Lisa has enabled me to find more time in my schedule, get much more organized, and get into a mode of proactively working vs. reactively working.
– Megan O'Donnell Patton, Managing Partner, ODA Strategy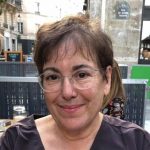 Better leader, greater asset!
Working with Lisa has been an exciting and eye-opening experience, literally reshaping how I look at scheduling, prioritizing, leading meetings, and understanding my role. It is practical and yet has opened up far-ranging discussion about what it means to be a leader. Working with Lisa requires a commitment to practicing new skills. It is not fluff or a luxury. The results are making me a greater asset to my agency and its Mission.
– Hope Brustein, Director, Geauga Humane Society